Board Meeting Minutes - October 2017
TURKEY TROT
Help raise money for our amazing school so we can provide our children with academic programs like art, science, computers & P.E! 
Student prizes includes a Pedometer, T-Shirt, Fidget Spinner, Emoji backpack Clip, Emoji Pillow, Aluminum Water Bottle & Prize Bucket! 
Register and donate at www.thegetmovincrew.com
IMPORTANT DATES
11/13-17: Parent Teacher Conferences, 1:55pm release
11/16: Picture Retakes
11/16: Charter Meeting
11/17: Turkey Trot/Angel Bin Shoe Drop
11/20-24: NO SCHOOL (Thanksgiving break)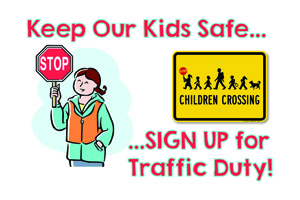 TRAFFIC DUTY
We need extra traffic volunteers next week to help cover all days and slots. 
If you can help Mrs. Ralston's class, please sign up!   
As always, even if it's not your class' week,  you are welcome to help out.
We are THANKFUL for you!