WELCOME EVERYONE TO THE 2021-22 SCHOOL YEAR!
This is the E-Team, the parent volunteer PTO, 501 (c)(3) non profit board for Encino Charter Elementary School.
To visit the official LAUSD Encino Charter Elementary School website please visit www.encinoes.org
To visit the official Los Angeles Unified School District (LAUSD) visit achieve.lausd.net

We're so excited to debut NEW Spirit Wear! We have three new designs in multiple styles and colors, as well as new masks to show your school spirit while protecting your classmates!
Noche de Fiesta - Movie Night and Carnival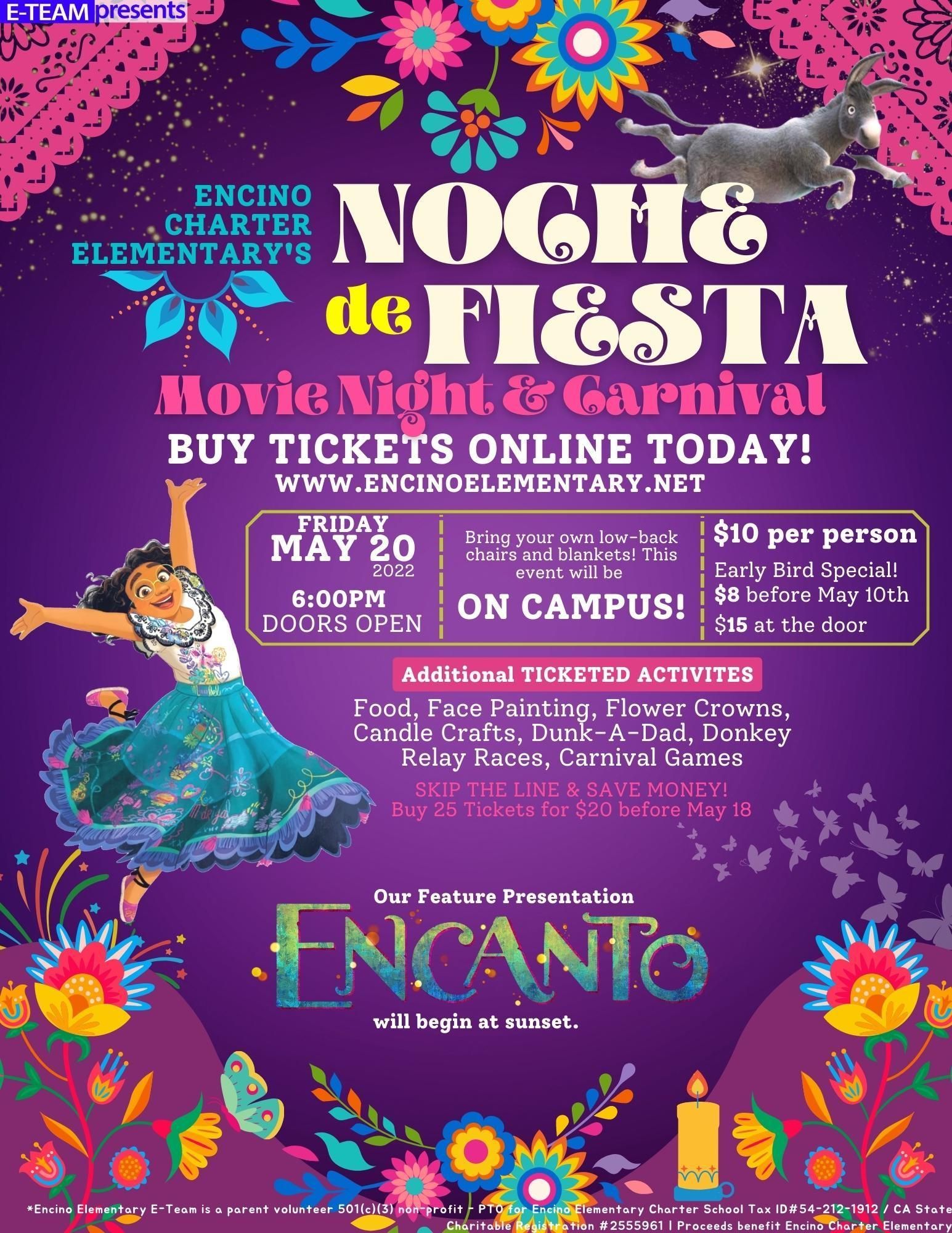 Buy your tickets online early to save money and time in line, invite a friend or two, get your voices warmed up to sing along ...just don't talk about Bruno!
$10 per person online
$15 per person at the door
Early bird special! Get $8 tickets before May 10th
Carnival/Concession/Craft tickets are:
$20 for a pack of 25 until May 18th