WELCOME TO THE 2022-23 SCHOOL YEAR!
This is the E-Team's website, the parent volunteer PTO, 501 (c)(3) non profit board for Encino Charter Elementary School.
To visit the official LAUSD Encino Charter Elementary School website please visit www.encinoes.org
To visit the official Los Angeles Unified School District (LAUSD) visit achieve.lausd.net
Choose from 4 different designs in 3 different colors. Wear your spirit wear on Fridays, or any other day :)
Back to School Movie Night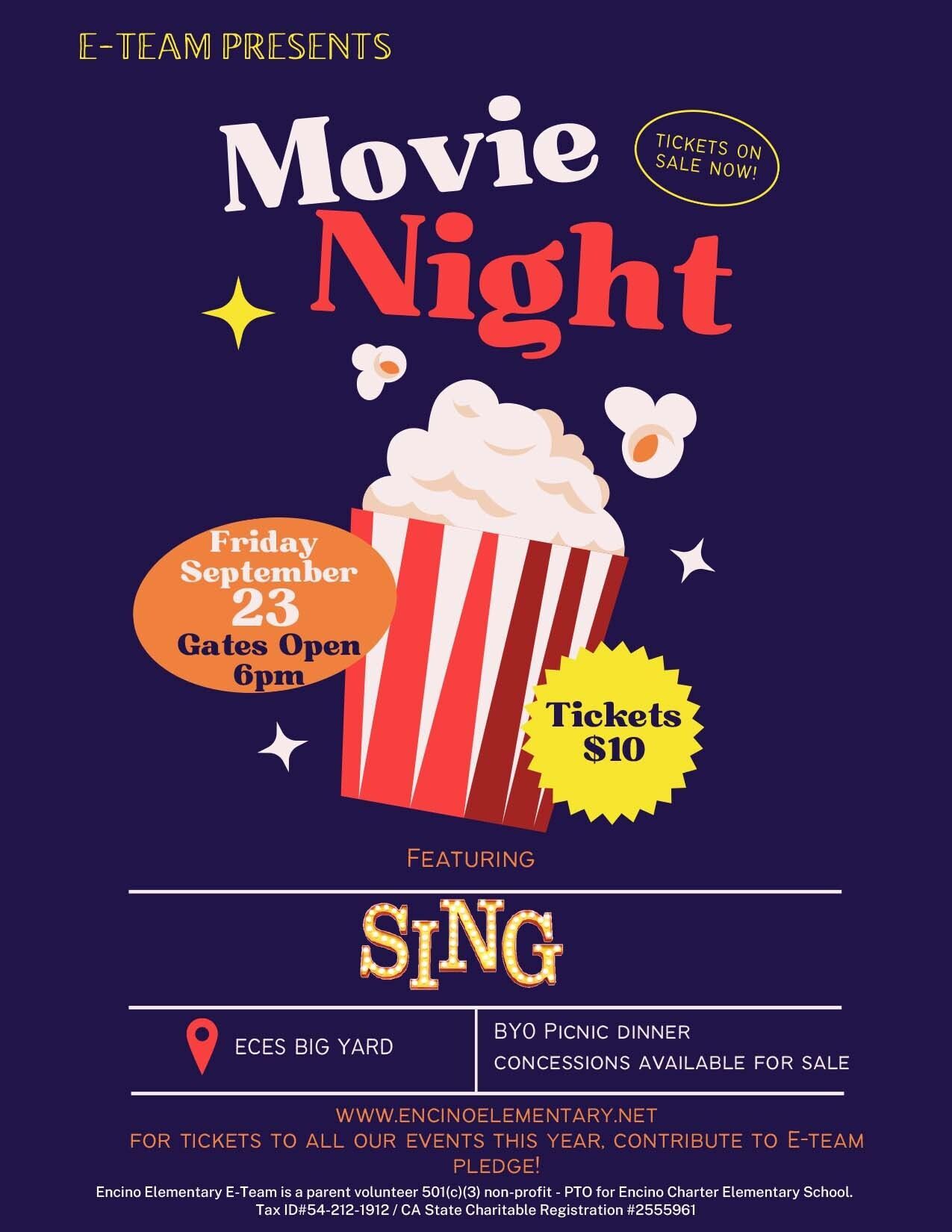 Bring your picnic dinner and join us for a family movie night under the stars with Buster Moon and his rag-tag talent show in SING!
Gates open at 6pm
Movie starts at sundown
BYO Picnic style dinner (Bring blankets and low-backed chairs)
Concessions available for sale
FOR TICKETS TO ALL OUR EVENTS THIS YEAR, CONTRIBUTE TO E-TEAM PLEDGE
Get your tickets now!