WELCOME TO THE 2022-23 SCHOOL YEAR!
This is the E-Team's website, the parent volunteer PTO, 501 (c)(3) non profit board for Encino Charter Elementary School.
To visit the official LAUSD Encino Charter Elementary School website please visit www.encinoes.org
To visit the official Los Angeles Unified School District (LAUSD) visit achieve.lausd.net
Choose from 4 different designs in 3 different colors. Wear your spirit wear on Fridays, or any other day :)
ELAC Election and Resources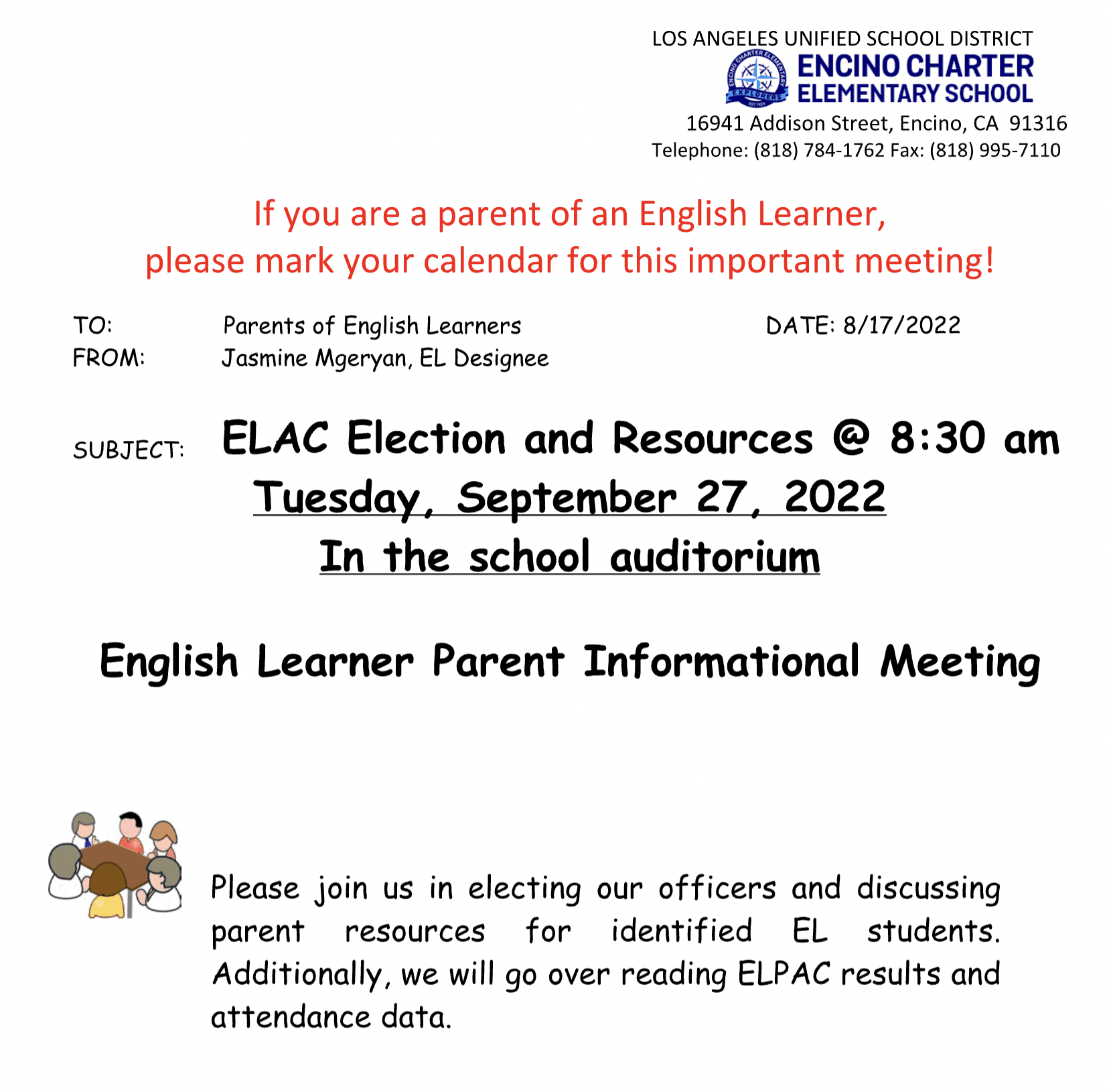 ELAC Election and Resources @ 8:30 am
Tuesday, September 27, 2022
In the school auditorium
English Learner Parent Informational Meeting
Please join us in electing our officers and discussing
parent resources for identified EL students.
Additionally, we will go over reading ELPAC results and
attendance data.