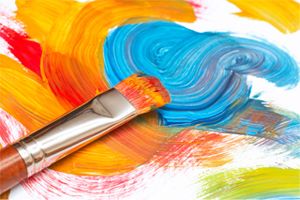 2nd grade Virtual Paint Night With Ms. Yvonne
Hello WONDERFUL 2nd Grade Families,
Happy New Year, and Holy Cow, it's already February! 
I know our kiddos are TOTALLY MISSING our 2nd Friday for 2nd Graders playdates, so I have planned a virtual paint night, with our beloved Ms. Yvonne.  Hope to see many of your beautiful faces there!  
Social Event – Paint Night
We will have our first social event of 2021 – A virtual Paint Night on Zoom with Ms. Yvonne on Friday February 19th from 4:00pm-5:00pm.  The cost is $15 to cover supplies and Ms. Yvonne's time, this is not a fundraising event.  Please send payment via Venmo to @Lisa-Hermes-12 and note your child's first/last name in the comment section. 
The deadline to register is Sunday 2/14 and supply pickup will be coordinated for 2/18.  We will continue to have opportunities for our children to connect through virtual social events in the coming months.  If you have ideas for Zoom activities, or would like to host please reach out to me.  
Big hugs,
Lisa Hermes, 2nd Grade Advisor