WELCOME TO THE 2022-23 SCHOOL YEAR!
This is the E-Team's website, the parent volunteer PTO, 501 (c)(3) non profit board for Encino Charter Elementary School.
To visit the official LAUSD Encino Charter Elementary School website please visit www.encinoes.org
To visit the official Los Angeles Unified School District (LAUSD) visit achieve.lausd.net
Choose from 4 different designs in 3 different colors. Wear your spirit wear on Fridays, or any other day :)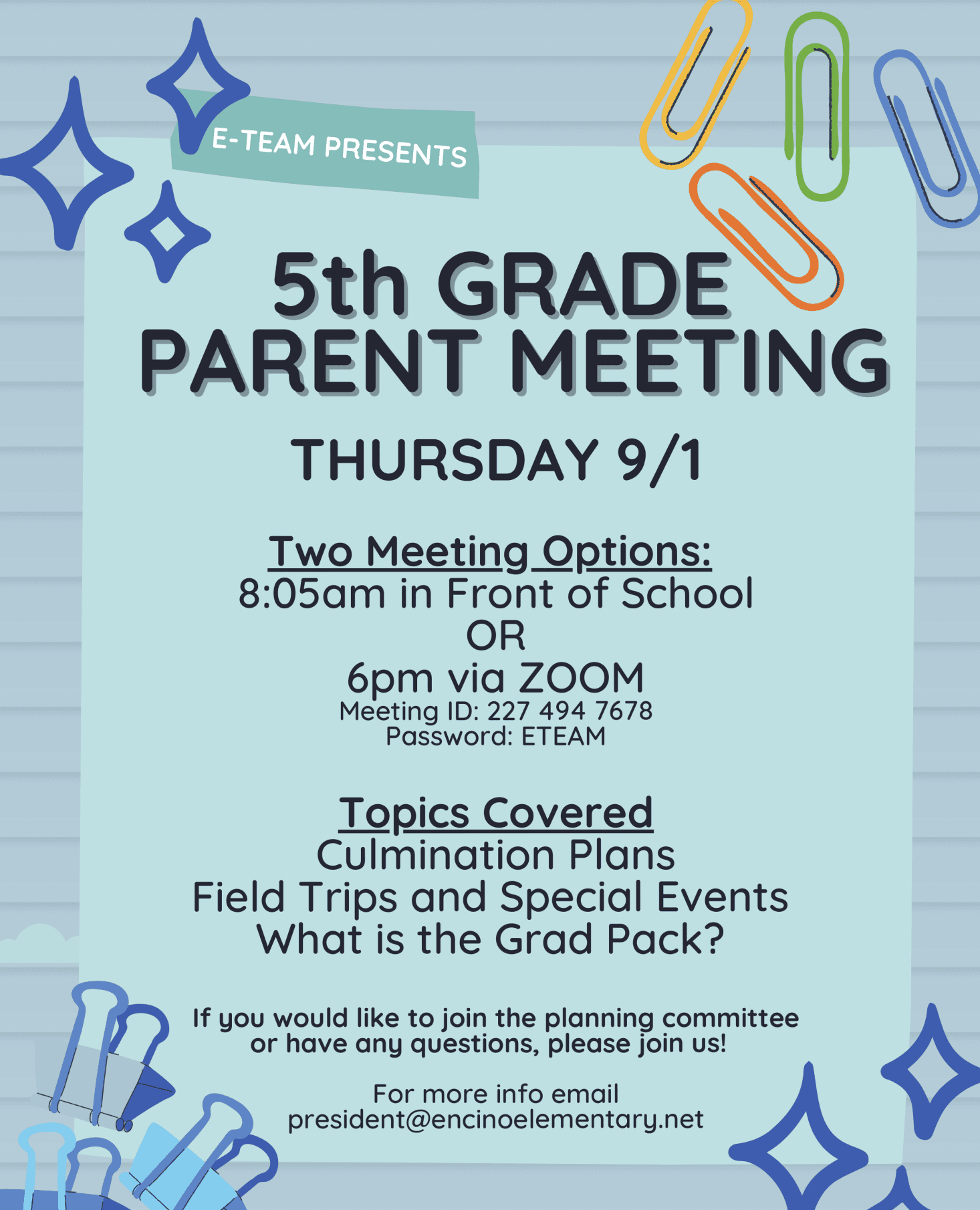 Two meeting options:
8:05am in front of school
OR
6pm via Zoom
Meeting ID: 227 494 7678
Password: ETEAM
Topics covered:
• Culminations
• Field trips and special events
• What is the Grad Pack?