WELCOME TO THE 2022-23 SCHOOL YEAR!
This is the E-Team's website, the parent volunteer PTO, 501 (c)(3) non profit board for Encino Charter Elementary School.
To visit the official LAUSD Encino Charter Elementary School website please visit www.encinoes.org
To visit the official Los Angeles Unified School District (LAUSD) visit achieve.lausd.net
Choose from 4 different designs in 3 different colors. Wear your spirit wear on Fridays, or any other day :)
Meet and Greet with Encino's newest City Council member, Nithya Raman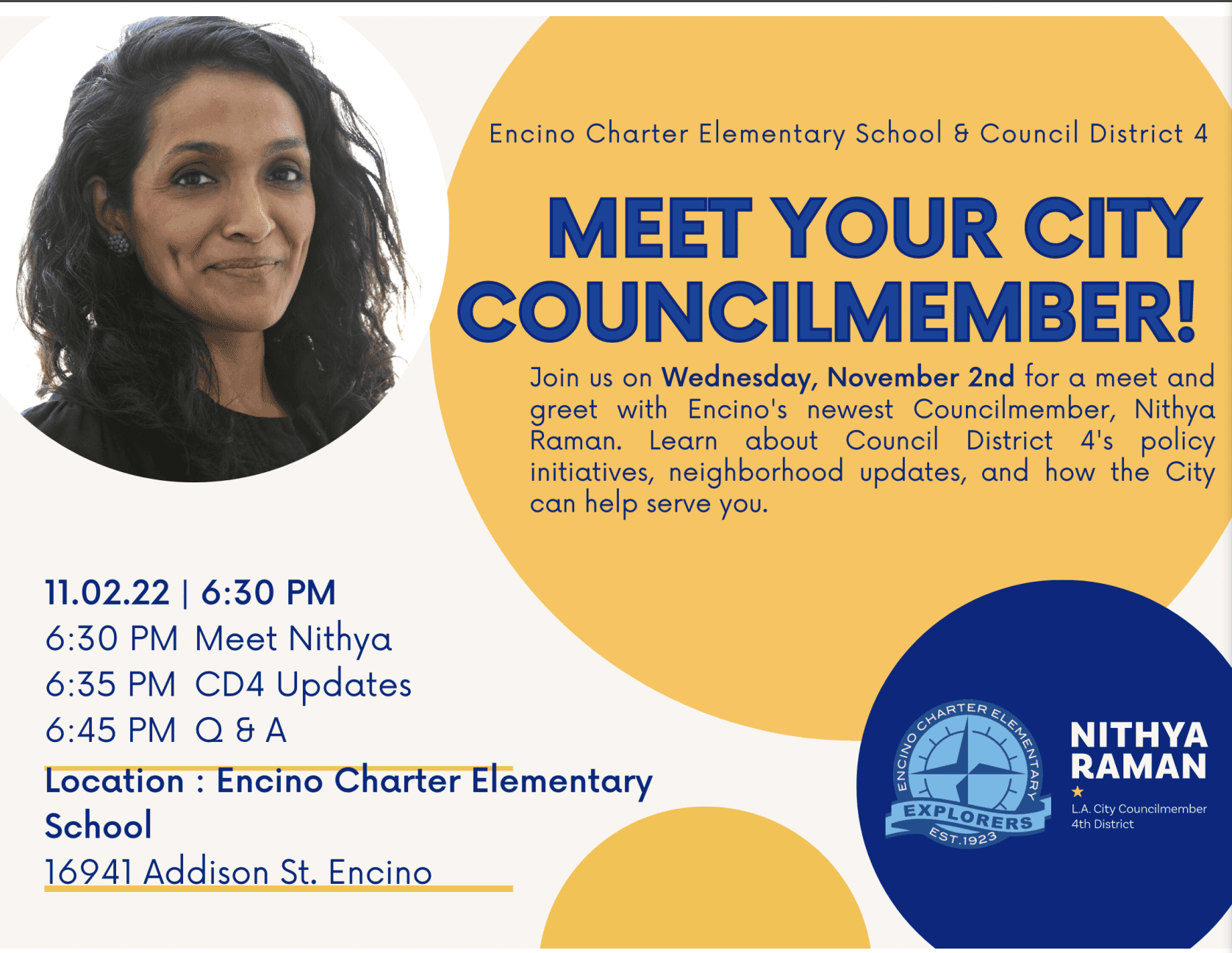 Wednesday, November 2, 2022, @ 6:30 pm for a meet and greet with Encino's newest City Councilmember, Nithya Raman. Learn about Council District 4's policy, initiatives, neighborhood updates, and how the City can help serve you.
Doors will open at 6:10 pm.