WELCOME TO THE 2022-23 SCHOOL YEAR!
This is the E-Team's website, the parent volunteer PTO, 501 (c)(3) non profit board for Encino Charter Elementary School.
To visit the official LAUSD Encino Charter Elementary School website please visit www.encinoes.org
To visit the official Los Angeles Unified School District (LAUSD) visit achieve.lausd.net
Choose from 4 different designs in 3 different colors. Wear your spirit wear on Fridays, or any other day :)
Coffee w Principal Haws + More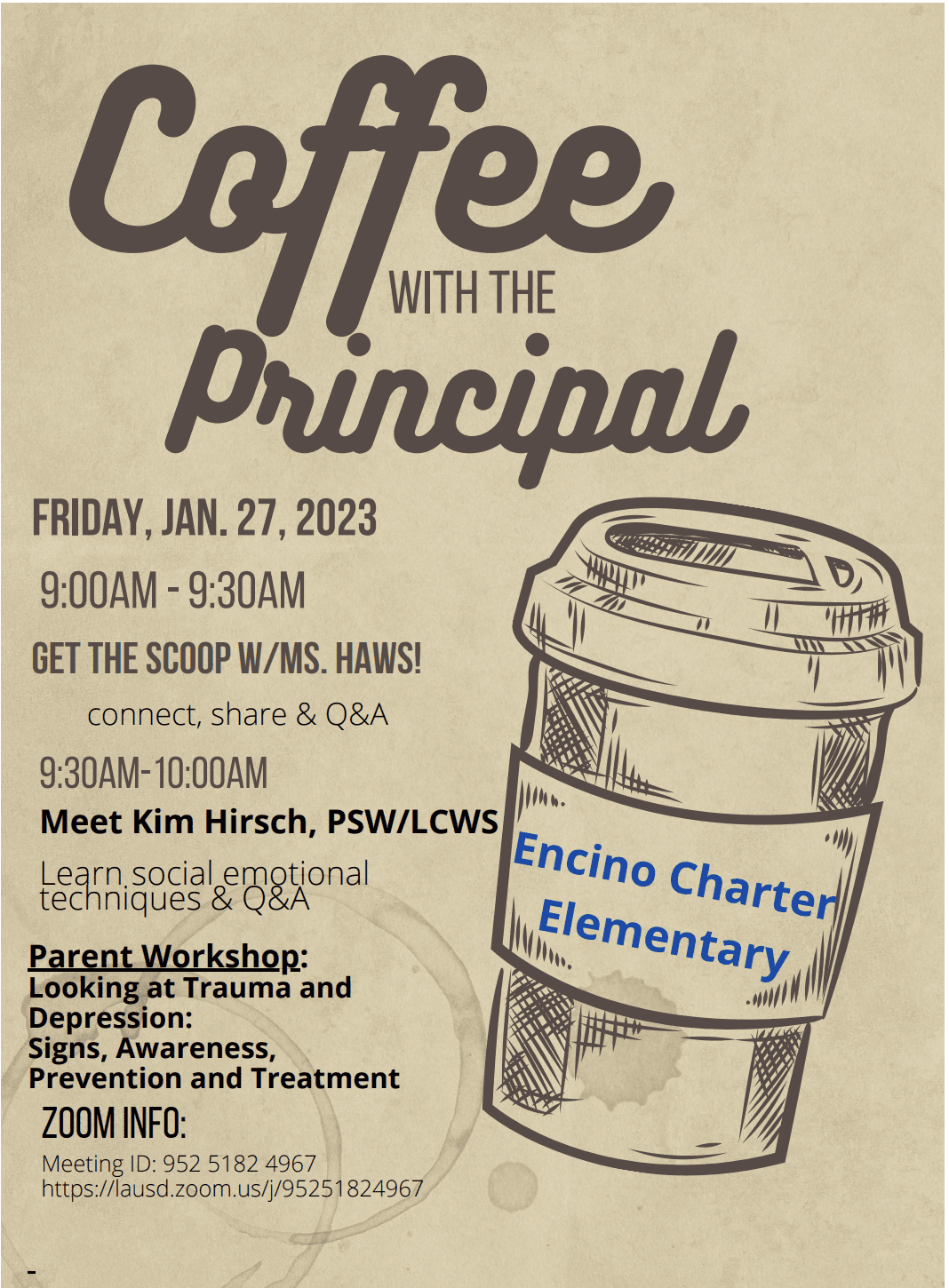 On Friday, January, 27th at 9:00am we will have our next coffee with the principal with Ms. Haws in the auditorium. Immediately after at 9:30am, we will have a Parent Workshop with Mrs. Hirsch, PSW. The topic is: Looking at Trauma and Depression - signs, awareness, prevention, and treatment.
You can also access Coffee with the Principal and the Parent Workshop via zoom.
Zoom Meeting ID: 952 5182 4967