GOOD LIFE ORGANICS - EAT WELL AND EARN $$$ FOR OUR SCHOOL!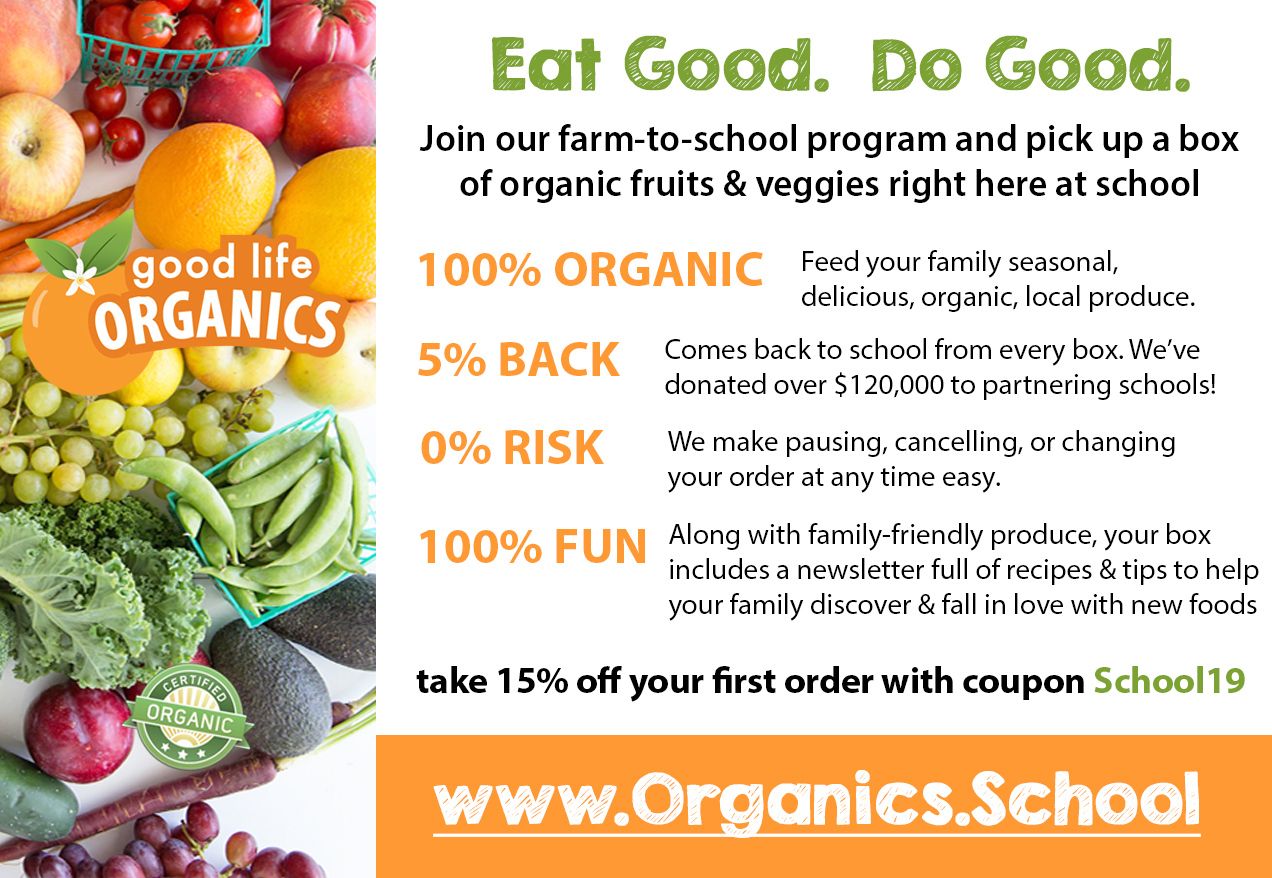 Our school is starting a farm to school program so you can get organic produce for your family and raise money for our school at the same time!
Sign up TODAY so you don't miss out on our first delivery on Monday, October 7th.
Boxes start at $17.50 and include family-friendly fruits & veggies along with quick & easy recipes. 5% of the proceeds from every box come back to our school. In season now are the sweetest grapes, plums, tomatoes and much, much more delivered right to you each week at pick up on Mondays Afterschool!
Simply CLICK HERE to choose our school, then choose your size and use the coupon School1920 for 20% off your first box!