WHAT YOU CAN DO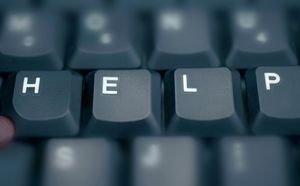 The E-Team could not exist without your help. We know you have ideas and opinions, and we encourage you to share them. We are all advocates for our children, and it's our responsibility to voice our thoughts.
We have volunteer opportunities for both working and stay-at-home caregivers. We promote a fun and positive attitude towards volunteering, and we welcome anyone who wants to pitch in!
If you would like to find out more about specific opportunities, please click HERE. You can also stay involved in the following ways... 
Attend bi-monthly Parent Meetings to listen and share. 

Read Emails and stay informed. 

Come to events! 

Participate in the E-TEAM board election process. 
We invite you to be an active part of the E-TEAM and make a difference in all of our children's educational experience.
Questions? Please reach out to one of our E-TEAM Co-Presidents and they will be happy to talk with you! 
You can reach Jamie Grossman and Geraldine Hernandez-Abisror at president@encinoelementary.net