2021-2022 ETEAM PLEDGE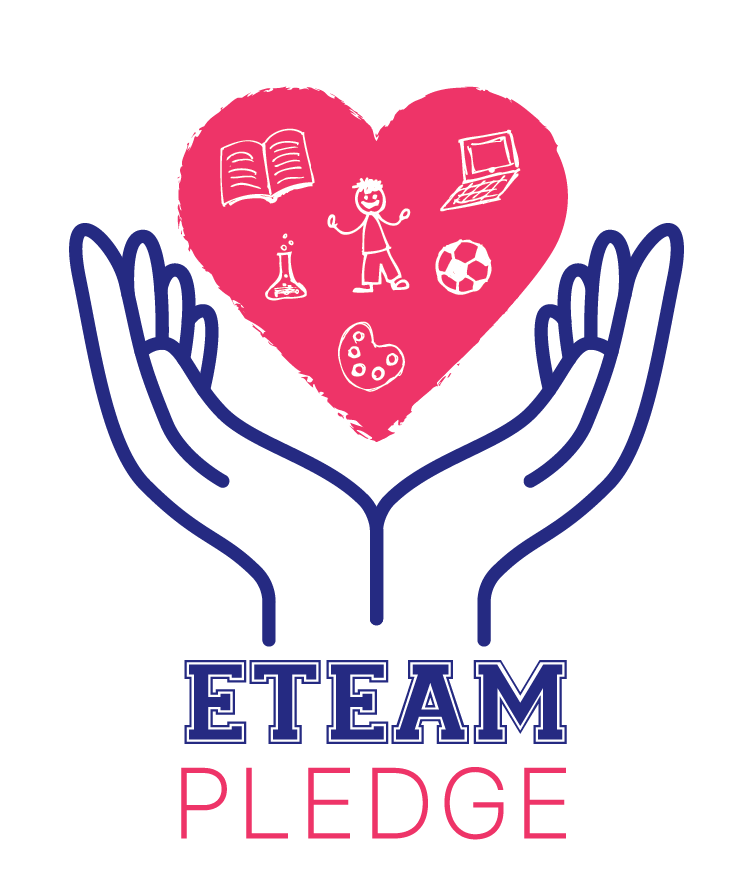 Why do we need to raise this money?
For the retention of ETEAM Teachers, and the ability to support the school's technology needs
Annual Giving will be the primary source of ETEAM funds given large scale in person event restrictions
What will happen if we don't meet our goal?
Without these funds, our students risk losing ETEAM teachers in current and future school years
We will not be able to continue to supplement Encino Charter's programs, materials and educational services above LAUSD levels
What can I do to help?
You can donate today, through the ETEAM Pledge.  
100% of your E-TEAM Pledge contributions go to fund our incredible PE, Computer, Art, and Science programs – as well as many other classroom improvements, supplies and equipment. The LAUSD doesn't have a budget for these types of "extras", so Encino Charter Elementary's parent and guardian community generously donates to help fund these crucial programs and pay for necessary materials. 
Additionally, when we request Grant money, the percentage of family participation in our Annual Giving program makes a BIG impact on the amounts that we can potentially receive.
This year, the suggested donation amount is $500 per student. Our biggest concern is our ability to retain our beloved ETEAM teachers, and maintain all of the essential programs and materials (that LAUSD does NOT fund) are provided for our students.
Please know that ANY DONATION AMOUNT IS ACCEPTED. Whatever amount you can give, however large or small, will benefit every student. The more of us that participate, the better the outcome for our school and children.
You can donate through Venmo- @ETEAMPLEDGE-ECES, or by completing the form below. THANK YOU FOR YOUR GENEROSITY!
1) Donor and Student Information