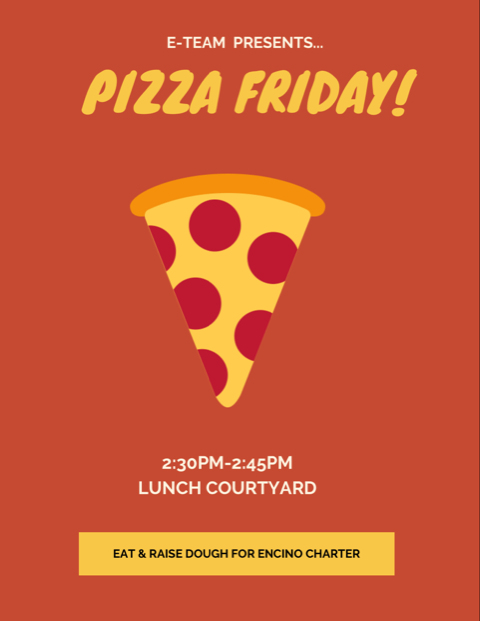 *At this time, Pizza Fridays are on hold until further notice.*
In order to confirm Pizza Fridays for each coming month, we will need a minimum of 6 volunteers confirmed through "Sign up Genius" by the 15th of every month, for the following month.
IF THE MINIMUM VOLUNTEERS ARE NOT MET, THEN PIZZA FRIDAY WILL NOT OCCUR FOR THAT WEEK. Please click HERE to sign up.
If you are interesting in being a chair for Pizza Fridays, please email president@encinoelementary.net