RALPH'S REWARDS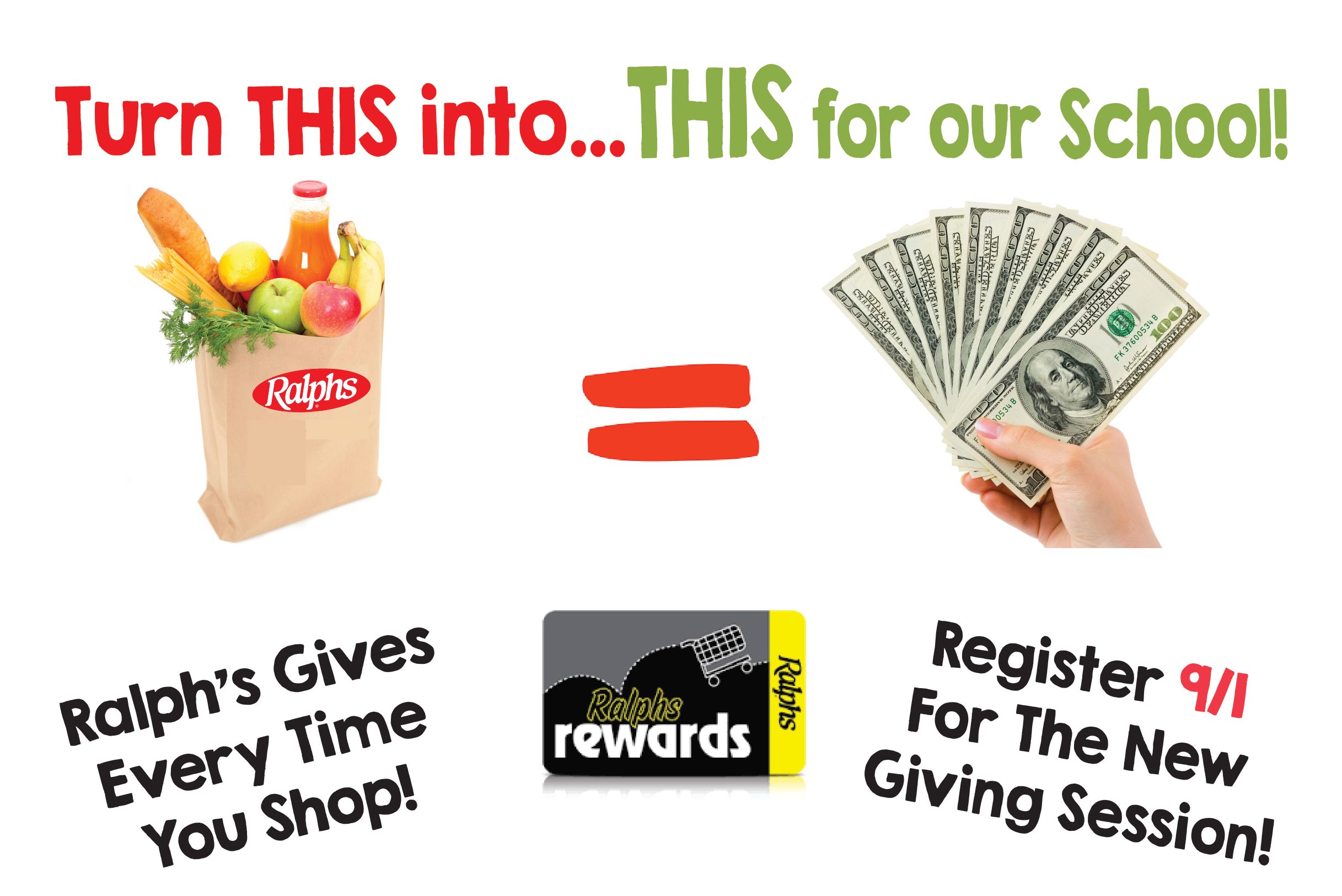 ---
Ralph's Giving Program - ECES supporters, just a heads up that our Ralph's ID CHANGED, so please make sure you enroll/re-enroll with the following ID VP457 for our school this year!  
Begin raising money for ECES just by shopping at RALPH's or Food for Less.  It's easy to contribute!  Once enrolled, Ralph's donates a percentage of all of your shopping throughout the year to ECES. 
If you previously enrolled, check the bottom of your receipt for Encino Elementary.  You should not need to re-enroll if this is on your receipts.
Enrollment takes less than one minute via Ralph's website, or by phone, so please don't delay! If you've enrolled in the past you must reenroll.  Enroll by calling 1-800-443-4438 and providing our organization ID #VP457. OR go to www.Ralphs.com and create or log into your account, and follow the steps below:
Click on Sign In / Create an Account (follow instructions)

Enter your email address and password.

Click on My Account in top right hand corner.

Click on Community Rewards, Participant, click Edit.

Type in VP457.
Select Encino Elementary