ENCINO CHARTER ELEMENTARY TURKEY TROT!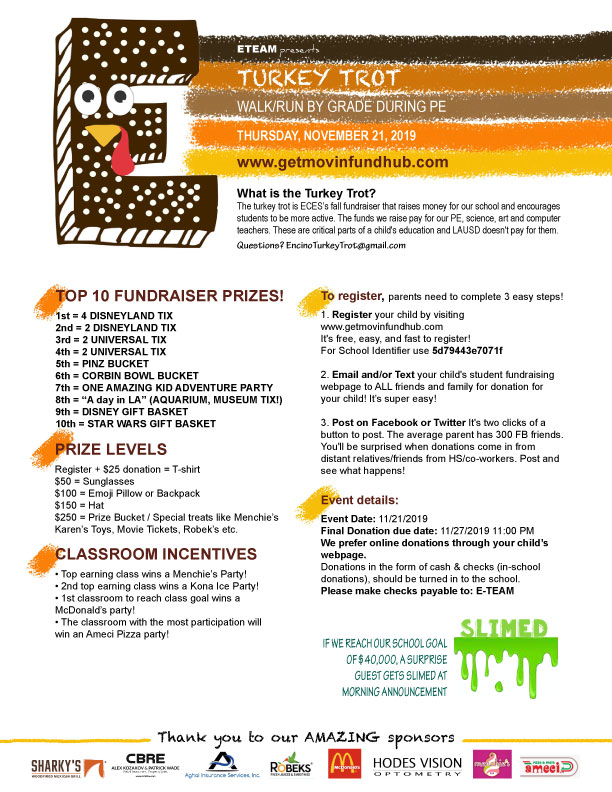 Right now the top 5 classes are...
1. Kelfer
2. Lawson 
3. Thorne 
4. Norton
5. Whitehead
KEEP IT UP, ENCINO CHARTER!!!
And if you haven't yet, register your child by clicking HERE.
It's free, easy, and fast to register!
For School Identifier use 5d79443e7071f
Don't forget to post on your social media! We need less than $10,000 to reach our goal!