Tired of cooking? Take the day off and help the school. Eat at the restaurant or take out your meal. Show the flyer or mention Encino Charter.
Check out the upcoming restaurant night.
Upcoming Event:
Join us for dinner on the patio or grab takeout and help raise money for our school! 
Wednesday | January 25th, 2023
11 am - 5 pm
THE STAND
17000 Ventura Blvd
Encino, CA 91436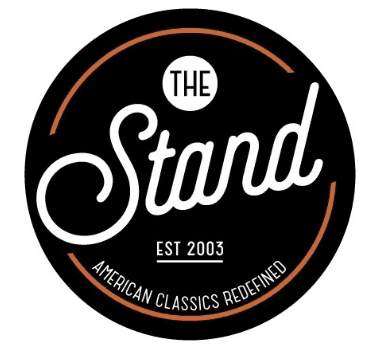 Previous Events:
Head to Fresh Brothers on Ventura today to grab dinner for the fam AND give back to our school! Use coupon code FUND for online orders, or show this flyer in store.
Wednesday | November 9th, 2022
11 am - 5 pm
Fresh Brothers
16060 Ventura Blvd
Encino, CA 91436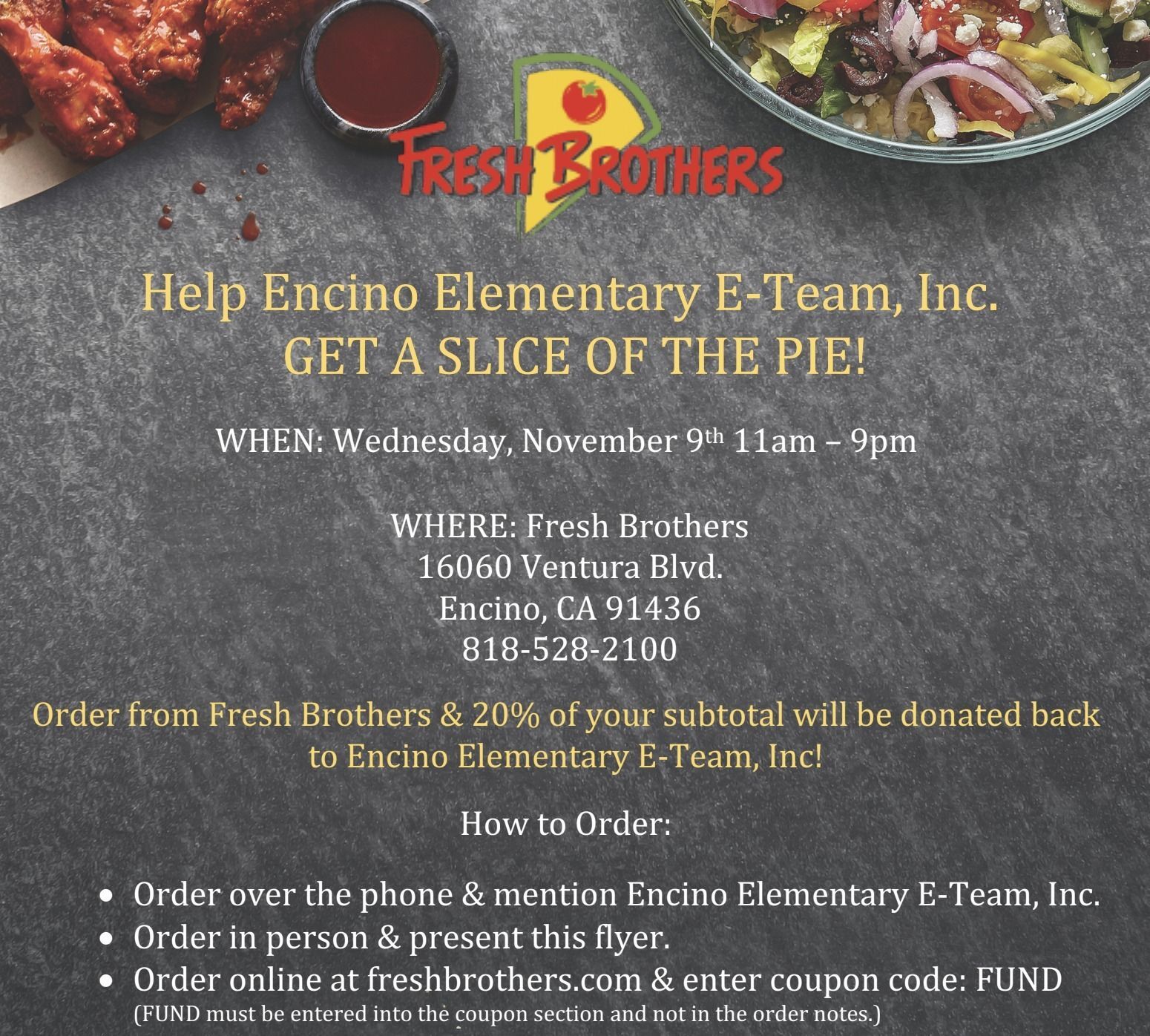 Thursday | October 13, 2022
4:30 pm - 7:30 pm
McDonald
Ventura and White Oak
20% of proceeds benefit E-Team!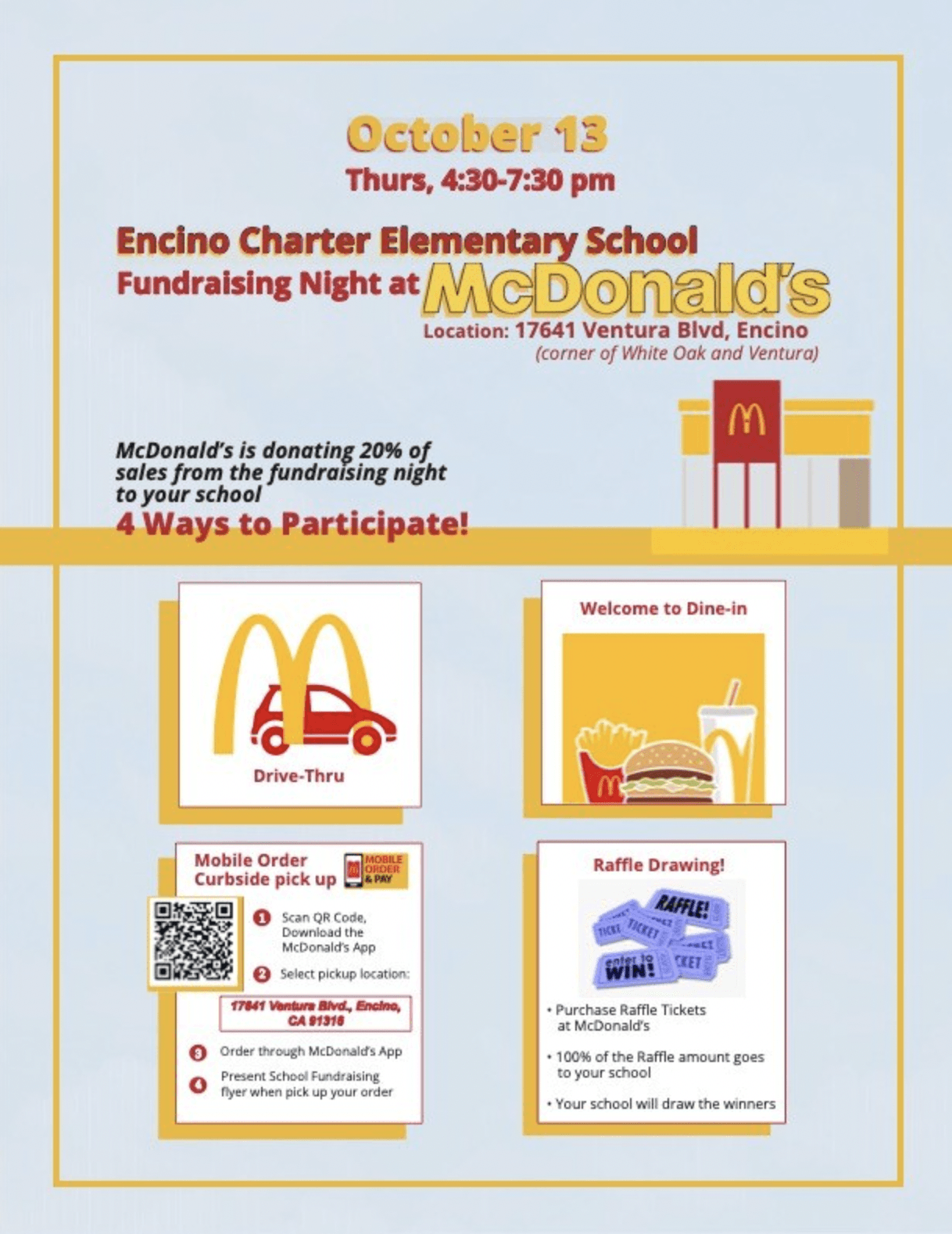 Wednesday | September 7, 2022
11 AM - 10 PM
SHAKE SHACK
17401 Ventura Blvd, No 16, Encino
Download the flyer here.