PARENT PARTY INFO FOR THE 2020 GALA - HELP GROW OUR FUTURE! (PLEASE READ BELOW FOR DATE CHANGE INFORMATION)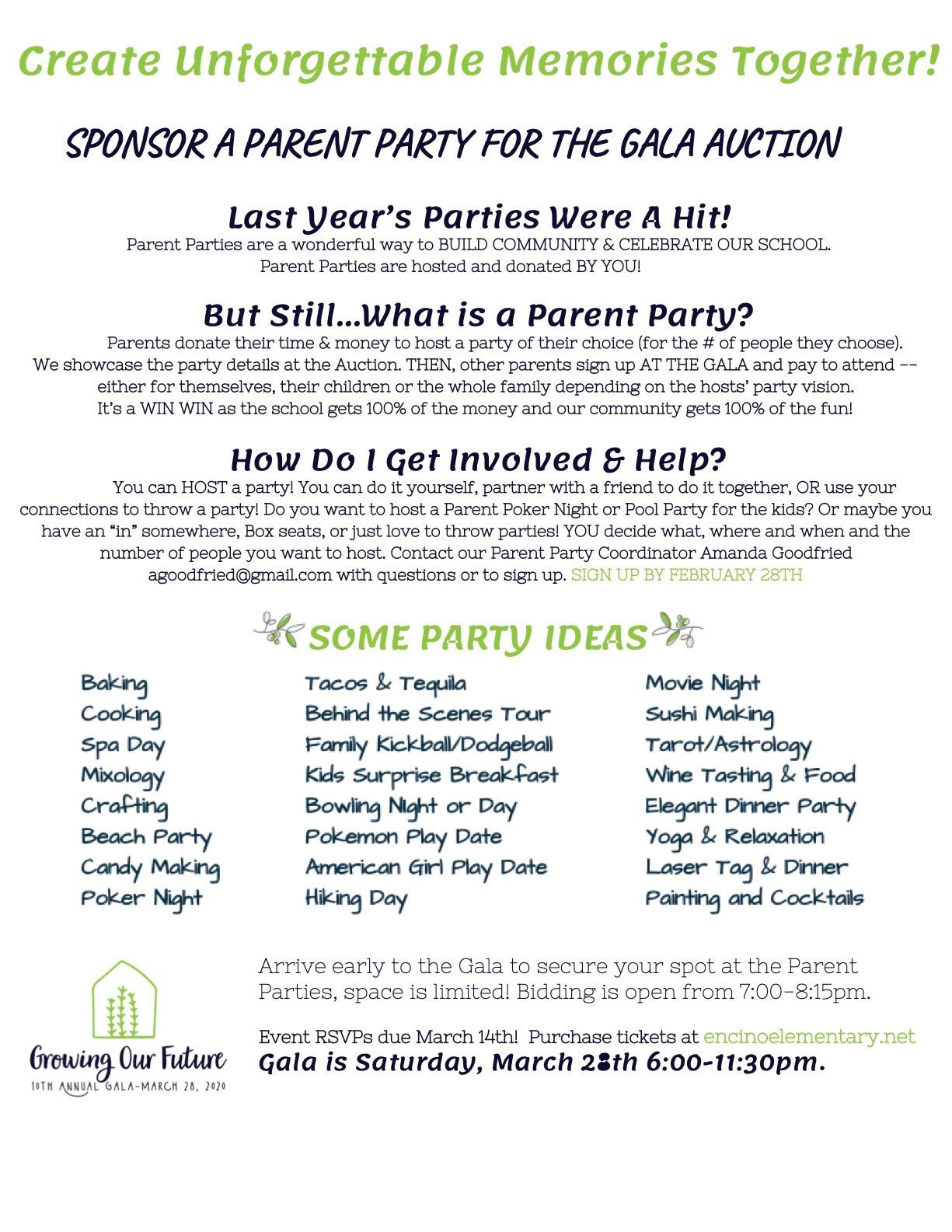 Dear Parents, Guardians and Faculty of Encino Charter Elementary:
We hope you and your families are well.
Due to the current situation in Los Angeles with regards to the Coronavirus concerns, we have decided that it's best to move the annual Encino Gala originally scheduled for Saturday, March 28th to the evening of Saturday, May 30th. The location and time remains the same.
Please feel free to contact us if you have any questions at: LoriJGordon@gmail.com
Thank you for understanding and your continued support and we hope that you will grace this special occasion with your presence. 
Our best regards and gratitude,
Lori Gordon Teti & Kelly Kozakov
Gala Co-Chairs / VP Fundraisers, Encino Elementary E-Team
We need your help to make our Parent Parties a success! 
Parent Parties are a fun way to connect with other ECES families while helping give back to the programs at our school. Contact our Parent Party Coordinator Amanda Goodfried with any questions and to sign up at agoodfried@gmail.com. 
*All Hosted Parties need to be donated by FEBRUARY 28th.*