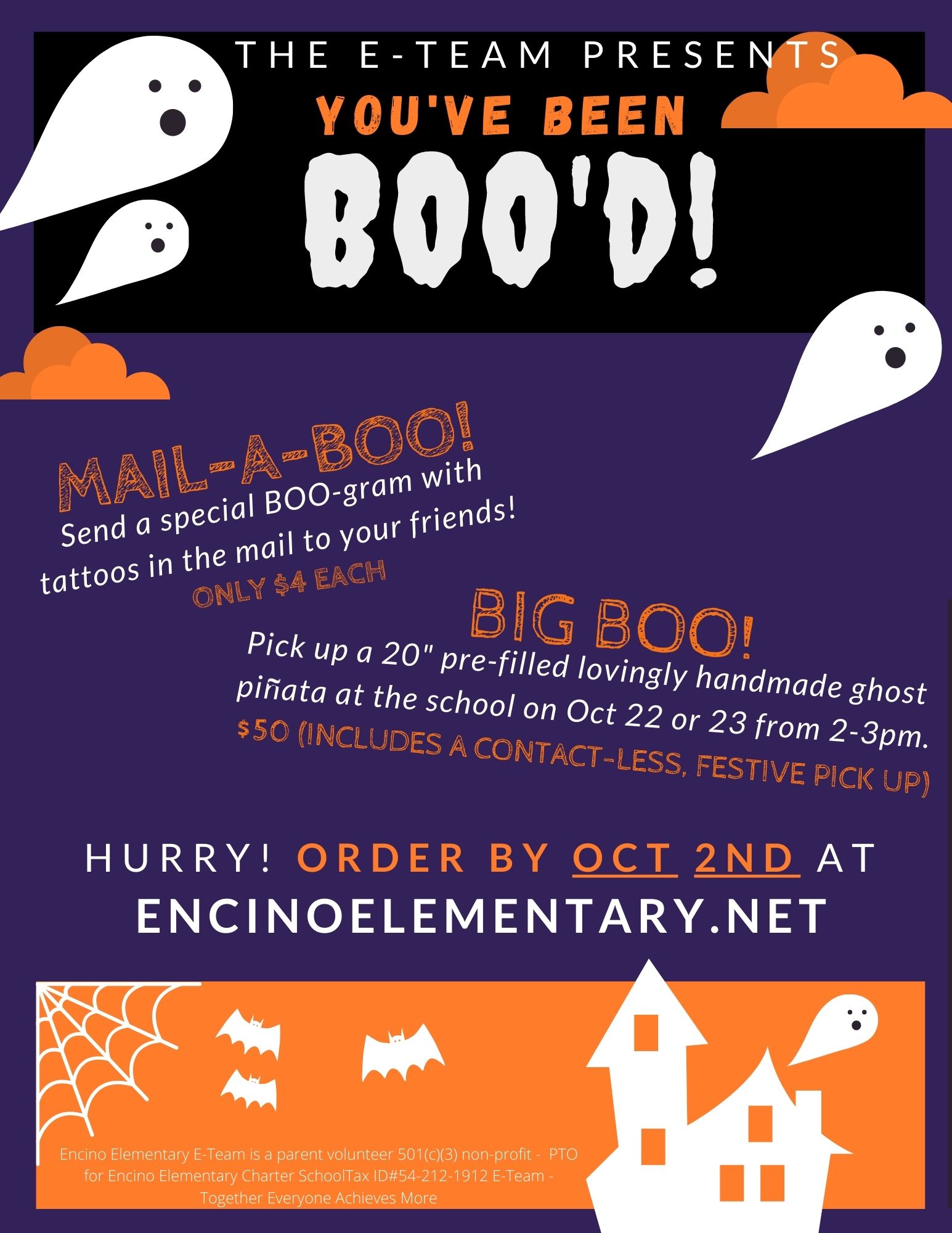 YOU'VE BEEN BOO'd! is a fun, festive Fall fundraiser to connect our community, which we need more than ever at this especially at this spoooooky time.
Send a friend (or 5!) a special BOO-gram - complete with Halloween-themed tattoos - in the mail to wish them a Happy Halloween for only $4 each! 
WANT MORE FESTIVE FUN???
GO BIG with a 20" BIG BOO ghost pinata filled with candy and complete with a festive contact-less pick-up at the school.
Each pinata is lovingly handmade by one of our 1st grade parents, will contain a mix of candies (without nuts), and will be prepared in a safe/sanitary way.
Pinata Pick up dates are Oct 22 and Oct 23, 2-3pm and cost is $50 per pinata.
ORDERS WILL BE ACCEPTED UNTIL OCTOBER 2ND - NO EXCEPTIONS
---
Select the number of Boo Grams you would like to order below.
After you submit payment, you will receive a confirmation email with  a link to a Google Form.
You must complete separate Google Forms for each Boo Gram purchased.
No additional information is needed for pinata orders.
If you have any questions, please email aprilleewish@gmail.com.