Turkey Trot Fundraiser Update | Celebrating Encino Community
We did it! With your help, we raised more than $55,000! More than 80% of our school participated, and ALL STUDENTS had their artwork printed on the t-shirts. We are proud of our students and so thankful for our Encino Community.
• The top 5 families will be contacted for their prizes.
• Students who won incentives for $60, $120, and $240 tiers, please pick up at the auditorium on the following dates (if these dates won't work for you, contact Eteam@EncinoElementary.net, and we arrange another option for you):
Thurs. 12/08 | 2 pm - 3:30 pm
Thurs. 12/15 | 2 pm - 3:30 pm

• Top Earning Class: Team Romero won a Dippin' Dots Party!
• 1st classroom that reaches the class goal: Team Lopez won a Popsicle Party!
• The classroom with the most participation: Team Whitehead won Pizza Party!
Also, a big shout out to the following teams for reaching 100% of their goal:
Team Romero, Team Solorzano, Team Torossian, Team Whitehead, Team Barkle, Team Lawson, Team Luc.
Our Gratitude for your support! We are so thankful for our Encino Community and our sponsors :)
What is Turkey Trot?!
Turkey Trot is Encino Elementary's Fall Fundraiser that raises money for our school and encourages students to be more active. Students raise funds via personal web pages on Get Movin' Fund Hub (instructions below) during the entire month of November. Then, on Friday, November 18th, the whole school participates in the Turkey Trot on our track in the big yard at school!
The money raised provides for E-Team programs like enrichment, library & tech supplies, and most importantly, our PE, Art, Science, and Computer instructors.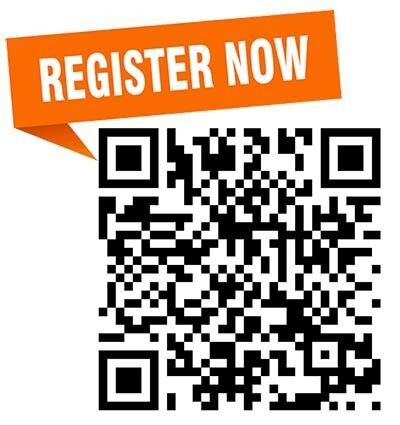 Register Now!
It's fast, easy, and free!
Scan the QR Code
OR
Visit GetMovinFundHub.com (For School Identifier use 5d79443e7071f)
If you have more than one child, you are able to include them all under your account. They can still raise money separately. 
If you have registered in the past, you can login into your account and add "10th Annual ECES Turkey Trot" and proceed to set up.
To promote your child's fundraising page and raise more, send your child's fundraising web page to friends and family! Post on Facebook/Instagram or other social media platforms. You'll be surprised when donations come in from distant friends and relatives!

Event Timeline
Event date: Friday, Nov. 18, 2022
Raise/Donate $30 by Nov. 11, 2022, to have your Turkey Trot T-shirt ready for the event.
Final donation due date: Wednesday, Dec. 3rd, 2022
Note: Donations through your child's web page are preferred. If you would like to donate in cash or check, please get in touch with us via email for instructions. ETEAM@EncinoElementary.net
Student Goals!
We need 100% student registration please visit GetMovinFundHub.com today!
To achieve Turkey Trot T-shirt each student needs to raise/donate at least $30
Each student is encouraged to raise $120
Be an Overachiever Superstar by raising $240
Our TOTAL SCHOOL GOAL is $40,000
Prize Levels (Individual-based)
Just Register - My Turkey Trot Art Work Magnet
$30 (Donate/raise $30) - Classroom Turkey Trot Artwork T-shirt
$60 (Donate/raise $60) - Key Chain
$120 (Donate/raise $120) - Mystery Prize
$240 (Donate/raise $240) - Athletics Pack
Top Fundraiser Prizes (Individual-based)
Top 5 fundraisers get their choice from our grand prizes!
Disneyland Tickets
Chargers Tickets
Lakers Tickets
More Family Fun TBD! 
Classroom Incentives
Top Earning Class - wins a Dippin' Dots Party!
1st classroom that reaches the class goal - wins a Popsicle Party!
The classroom with the most participation - wins Pizza Party!
SPONSORED BY