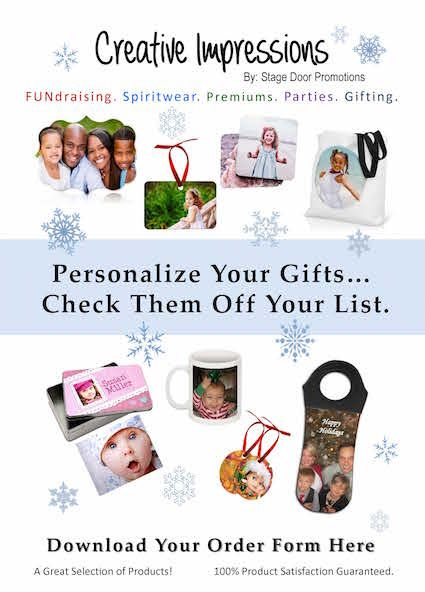 Personalized Photo Gifts For Everyone On Your Holiday List!
Orders Due: EXTENDED TO NOVEMBER 20 !
Digital Uploads Due: EXTENDED TO NOVEMBER 20 !
Products  Arrive Between December 6 – December 14
Happy Almost Holidays Encino Charter Elementary Families!  
Celebrate this season by sharing your precious photo memories via custom holiday gift items! Choose from exciting products like Mugs, Mouse Pads, Tablet & Phone Covers, Ornaments and much more! Many items under $20.00!
25% OF PROCEEDS GOES TO ENCINO CHARTER ELEMENTARY SCHOOL! 
To Order, Please Follow These Easy Instructions:
1. Download the order form HERE.
2. Review and select the items you are interested in from the Holiday Product Catalog. Download the catalog HERE.
3. Fill in the order form with desired quantities.  
Be sure to pay attention to the way your photo is composed. Horizontal items must feature a horizontal photo. Vertical items like a Wine Tote will require a landscape photo. 
PLEASE NOTE: If you wish to make items from MORE THAN ONE PHOTO – EACH PHOTO must come with ITS OWN ORDER FORM.  
Once your payment is received, you will be sent an email confirmation of the order and an email address to send your photo for processing.  
1. Email your photo in JPEG format. The photo must be a minimum of 300 PPI and make sure it is not too dark.
2. ORDER FORMS ARE DUE BY NOVEMBER 20. ALL JPEG PICTURE FILES ARE DUE BY NOVEMBER 20.  
3.Your finished goods will be delivered the week of December 7 via your child's back pack. 
Note that images on products such as mouse pads, ceramic tiles, etc. are produced full bleed. This means some cropping may be necessary to ensure the finished product is at its best! 
Questions?  Contact Chairs:
Allyssa DelPiano allyssadelp@socal.rr.com
Erin McHatton madjackmom@gmail.com