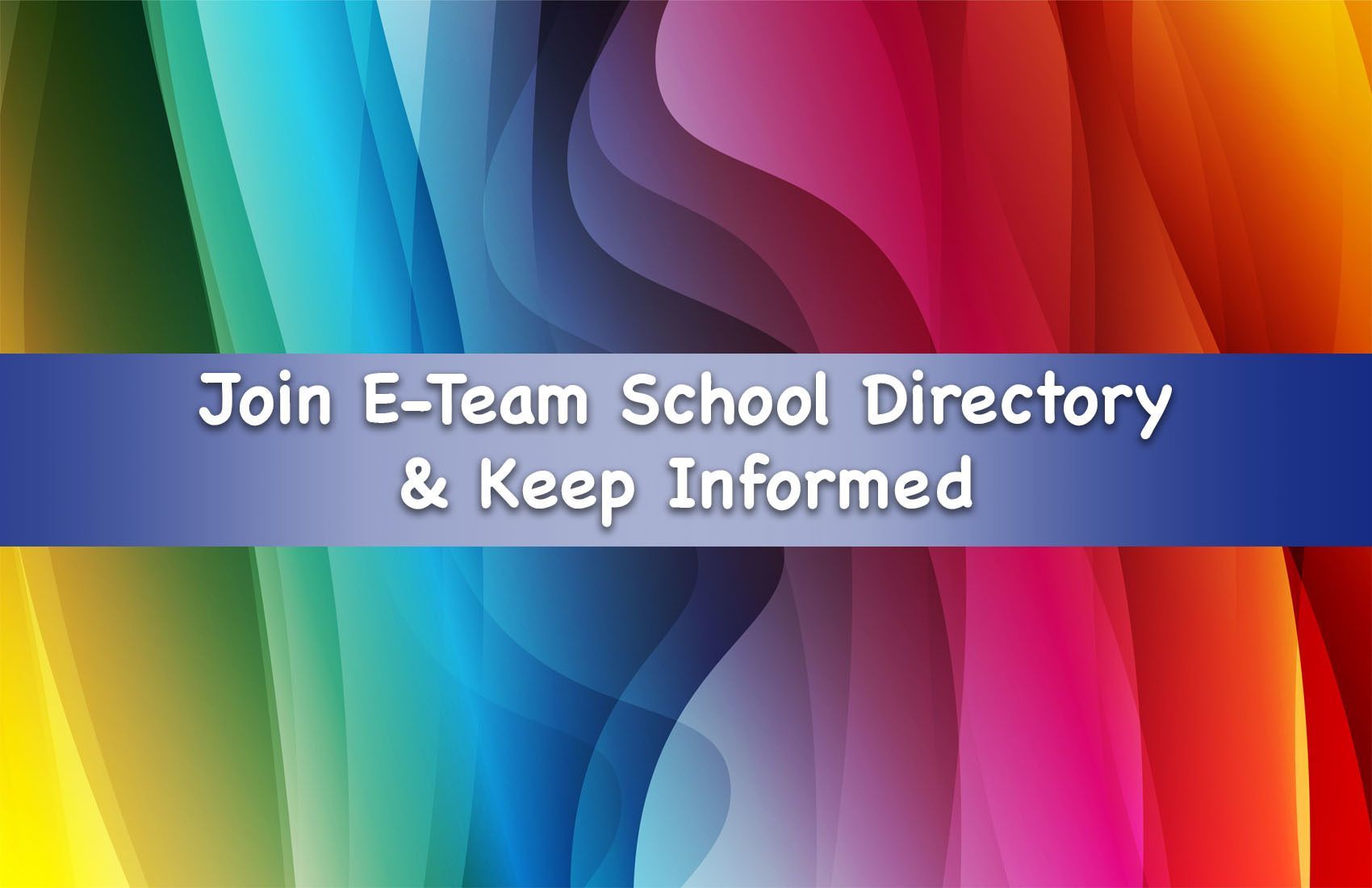 JOIN E-TEAM SCHOOL DIRECTORY
Dear Encino Charter Elementary Parents & Guardians, 
Congratulations! As the parent or guardian of a child at Encino Charter Elementary, you become a parent stakeholder for Encino Elementary E-Team Inc. (E-Team), the parent teacher organization (PTO) of Encino Charter Elementary.
Who is E-Team? & What does E-Team do? 
Encino Elementary E-Team, Inc. (E-Team) is the parent volunteer ran, 501 (c)(3) non-profit, parent teacher organization (PTO) that was established in 2006 by a group of enthusiastic parents for the sole purpose of raising funds to support Encino Charter Elementary School. The E-Team is dedicated to endowing programs that have been curtailed due to federal, state, and local budget limits. We are a community-funded school, and as we embrace our Charter affiliated status, we continue to depend on the monies we raise as a community to fund programs that Los Angeles Unified District does not. Through its ongoing fundraising programs, the E-Team provides all Encino Charter students with enrichment programs such as:
Art, Science, Computer Lab Physical Education Instructors, Teacher Aides

Class field trips, guest speakers, author events

Classroom updates and supplies

Computer lab & Technology - chrome books, iPads, equipment, software & tech support

Campus beautification

Campus safety 

After-school enrichment

Community Events (Turkey Trot, Dance Party Yeah!, Family Movie Night, Gala, Parent meetings & workshops & more!)
Why do we need your contact information?
The school administration is not allowed to share your contact information with us, as we are an organization independent from the school.  
The E-Team is nothing without our parents! It's up to all of us to invest in our children and make sure they get a world-class education and experience. Please send us your contact information so we can keep you informed and up-to-date about the amazing events, volunteer and Annual Giving opportunities throughout the school year! In addition, receiving your information allows us to add your child to their classroom Shutterfly site (class directory/info hub), and include your child in the yearbook, so it's very important that you share or update your contact information. 
You can find more information by contacting us at president@encinoelementary.net. We look forward to reconnecting & building our strong community and keeping our school great!
E-Team Board
---
Encino Elementary E-Team, Inc.
17328 Ventura Blvd. #306 Encino, CA 91316
www.encinoelementary.net
501(c)(3) non-profit Tax ID#54-212-1912 /CA State Charity Registration #C2555961