CELEBRATE A BIRTHDAY ON THE SCHOOL MARQUEE!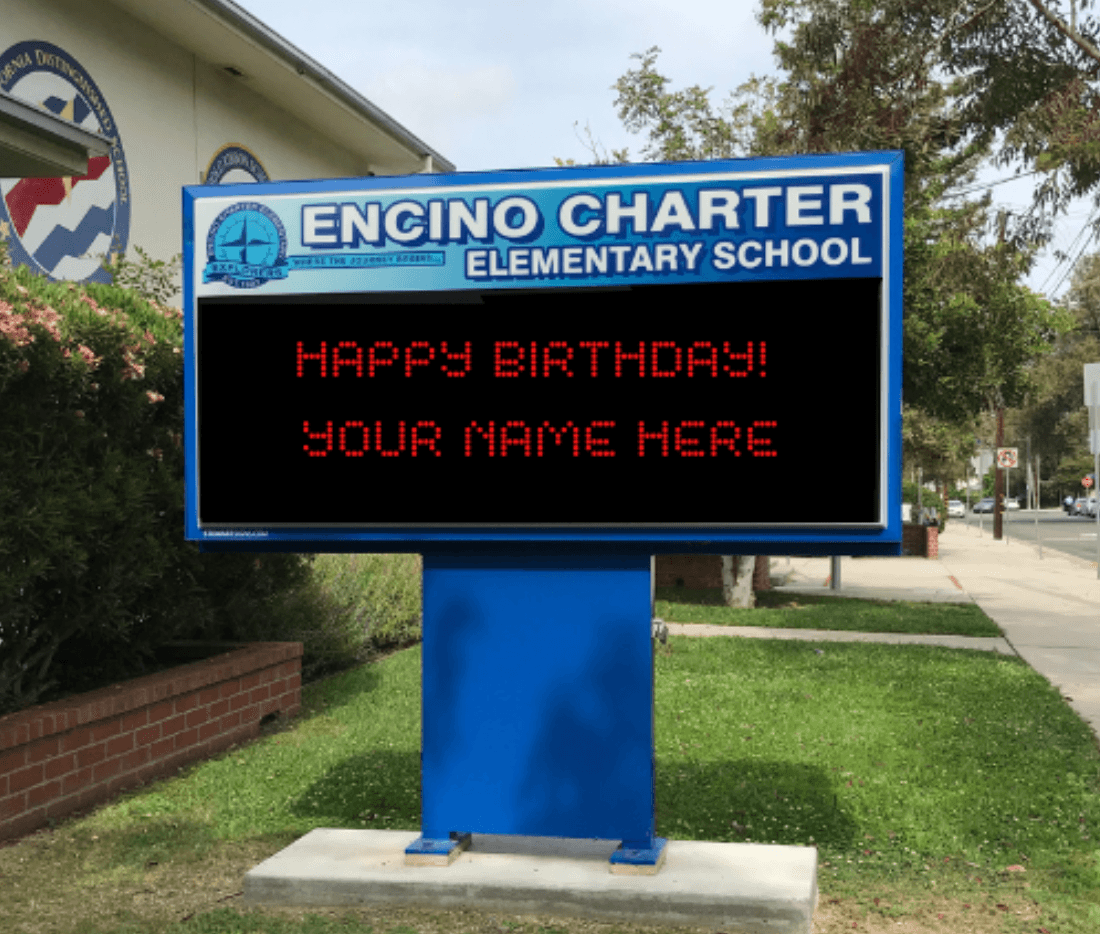 Does your student have a birthday coming up? 
Want to make them feel extra special while also raising funds for the school? 
Sign up to have your student's name displayed on the "Happy Birthday" portion of the digital marquee in front of school for the ENTIRE week of their special day!
Cost: $25 
Details: Birthday messages will run the Monday-Friday the week of your child's birthday. If their birthday falls on a weekend, it will run the Monday-Friday BEFORE the birthday. 
Orders must be received by Wednesday the week before the message runs, so place your orders now so you don't forget! 
Questions? Email Rachel Lewis