WELCOME TO THE 2022-23 SCHOOL YEAR!
This is the E-Team's website, the parent volunteer PTO, 501 (c)(3) non profit board for Encino Charter Elementary School.
To visit the official LAUSD Encino Charter Elementary School website please visit www.encinoes.org
To visit the official Los Angeles Unified School District (LAUSD) visit achieve.lausd.net
Grab the Gold at the Park! CRAFTERNOON EVENT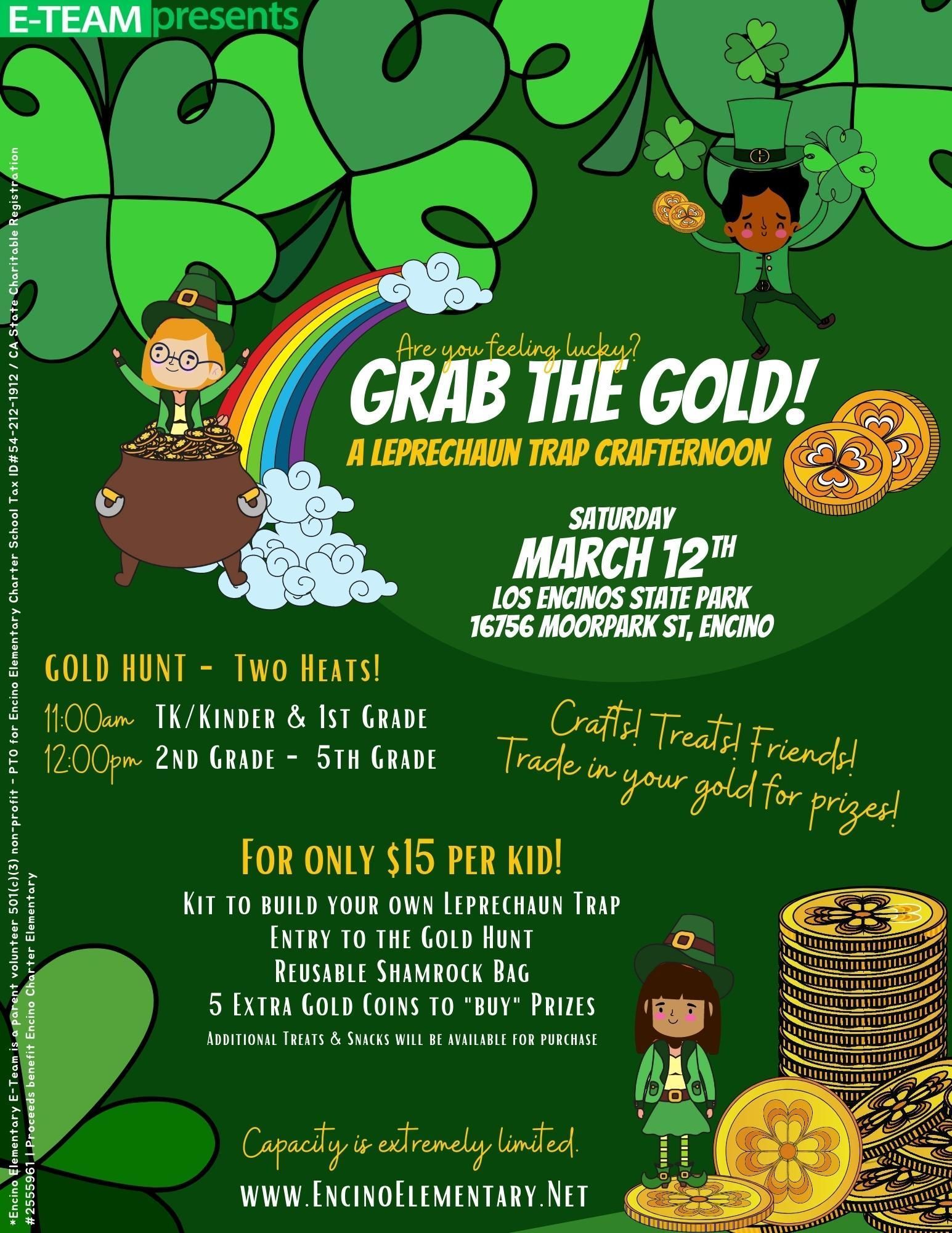 Saturday, March 12
Los Encinos State Park
Gold Hunt - Two Heats!
11am: Kindergarten & 1st Grade
Noon: 2nd Grade - 5th Grade